Programme
/
Science Diplomacy: Lessons learnt and future prospects for management of shared/transboundary water resources in the Arab region
‹ back to Programme lister
Day 1
Tuesday / 7 nov
16:30 - 18:00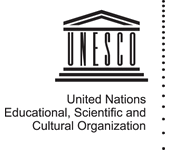 Special session:
Science Diplomacy: Lessons learnt and future prospects for management of shared/transboundary water resources in the Arab region
Venue:
King Hussein Bin Talal Convention Centre, Petra 2 - Sea Floor
Abstract:
This special session will examine UNESCO regional initiatives to promote science diplomacy in shared Arab region/Africa water resources.  Building on that, a second objective is to explore potential future action towards effective use of the power of science to link different communities and societies towards addressing mutually shared developmental goals and concerns in the major basins and aquifers of the Arab region including the Nile, Jordan, and Euphrates-Tigris river basins.
Water scarcity remains one of the most critical sustainable development challenges in the Arab Region Nearly two thirds of the fresh surface water resources of the Arab region originate outside each individual country, with major rivers such as the Euphrates, Tigris, and the Nile originating outside the region. Likewise, countries in the region share several major groundwater aquifers among themselves and with neighboring countries. Effective and meaningful regional and sub-regional cooperation modalities and frameworks are yet to evolve into joint management of shared water resources, with only few exceptions. Sustainable development and management of these transboundary resources demand a great deal of water diplomacy including wider scientific cooperation, even when water diplomacy may struggle due to seemingly irreconcilable priorities.  In this context, the role of science diplomacy is to facilitate the establishment of a cooperative environment and partnerships towards enhancing opportunities for cooperative management of shared and transboundary resources.
For science diplomacy in the Arab region and in Africa to achieve these objectives, it must include deliberate and sustained stakeholder driven capacity building efforts as one of its core activities. Among the several experiences in the field,  UNESCO's  FRIEND/Nile Initiative (2002-2013) and its successor Water for Peace in the Nile Basin initiative (2013-2014) are recognized.  These initiatives have had notable experience in establishing scientific cooperation between water scientists in the Nile Basin Countries and with scientists from other regions. However, the impact of both initiatives on shared management of the water resources was less than hoped for. Other initiatives, mainly those concerned with shared aquifers have combined success in developing scientific cooperation with the delivery of actionable policy guidelines on shared management of water resources. It is therefore important to learn from these lessons of science diplomacy prior to launching new initiatives, especially as the stakes are now tied to the regional sustainable development and peace.
UNESCO Regional Bureau for Sciences in the Arab States seeks to organize this activity for supporting the formulation of an effective and sustained mechanism for planning and implementation of scientific cooperation in water resources management in the major surface and ground water basins in the region such as the Nile Basin, The Jordan River, the Euphrates-Tigris basins, and the Nubian Sandstone aquifer. The contemplated initiative shall capitalize on the network of UNESCO water/environment related Cat-2 centers (C2Cs), UNESCO Chairs, and IHP NATCOM and academic/research institutions in the region and globally. Research partnerships and alliances in the area of water management and consumption and production technologies can offer a platform to exchange knowledge and expertise, with the possible development of amenable solutions to these challenges, in addition to strengthening regional ties.  Through capacity-building knowledge sharing and research, the C2Cs and Chairs can provide a valuable and unique contribution to the implementation of UNESCO's strategic programme objectives especially in enhancing the regional cooperation and building capacities for better water resources management.
The event will bring together participants representing the mentioned initiatives with leaders in the theory and practice of science diplomacy.  Experiences will be shared towards the development of the outlines of a joint vision for future science diplomacy in supporting sustainable water security in the region. The vision shall be responsive to technical and geo-political complexities and shall build on previous success.
Video: