‹ Back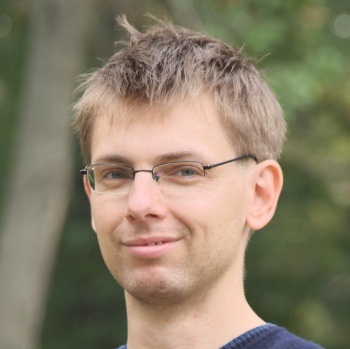 Dr Balázs
Papp
Principal Investigator, Biological Research Centre of the Hungarian Academy of Sciences
CV
Education and positions … (
more
)
Education and positions
2009 - Principal Investigator, Computational Systems Biology lab / Institute of Biochemistry, BRC, Szeged
2008 - 2011 part-time Research Fellow, Cambridge Systems Biology Centre, University of Cambridge
2007 - 2008 Human Frontier Science Program Fellow, BRC, Szeged, Hungary
2005 - 2007 Human Frontier Science Program Fellow, The University of Manchester, UK
2004 PhD, Eötvös Loránd University, Budapest, Hungary
2004 Marie Curie Fellowship (6 months), The University of Manchester, UK
2003 Junior Fellow (6 months), Collegium Budapest, Institute for Advanced Study
2002 Marie Curie Fellowship (6 months), University of Bath, UK
2001 MSc, University of Debrecen, Hungary
Awards and Grants
2016 Academia Europaea member
2013 Wellcome Trust International Senior Research Fellowship
2013 Szent-Györgyi Talent Prize
2010 FP7 International Training Network grant,'METAFLUX'
2009 'Lendület' research grant of the Hungarian Academy of Sciences
2008 OTKA grant (PD 75261)
2008 János Bolyai Research Scholarship
2007 Junior Prima Prize
2005 Human Frontiers Science Program Fellowship
Abstract
Abstract:
Antibiotic resistance as an evolutionary process … (
more
)
Antibiotic resistance as an evolutionary process
The emergence of antibiotic resistance is caused by short-term evolution as a response to drug treatment. A better understanding of the dynamics and molecular basis of this evolutionary process will eventually allow us to design interventions to slow down, or even reverse it. I will highlight one such new antimicrobial strategy that is inspired by the concept of evolutionary trade-offs. Specifically, the strategy exploits the fact that resistance to one drug sometimes confers increased sensitivity to another. Thus, in principle, bacteria that has evolved resistance to one drug can be converted back to sensitivity by treatment with another drug. Our lab studies the molecular mechanisms of such trade-offs and explores the sensitivity of antibiotic resistant bacteria towards antimicrobial peptides, an emerging class of therapeutic agents.