‹ Back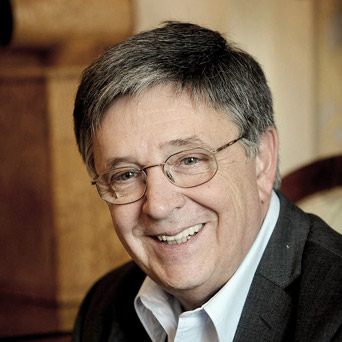 Professor László
Lovász
President, Hungarian Academy of Sciences, World Science Forum
CV
László Lovász (born in 1948) is a Hungarian mathematician, best known for his work in… (
more
)
László Lovász (born in 1948) is a Hungarian mathematician, best known for his work in combinatorics, graph theory and theoretical computer science. Currently he is the President of the Hungarian Academy of Sciences.
His mathematical gift was acknowledged at an early age, and earned him gold medals in the International Mathematical Olympiad for three consecutive years (1964, 1965, 1966). He was awarded the Wolf Prize in 1999, and the Kyoto Prize in 2010. Lovász was a professor at Yale University during the 1990s and was a collaborative member of the Microsoft Research Center until 2006. He returned to Eötvös Loránd University, Budapest, where he was director of the Mathematical Institute (2006–2011).
Lovász was awarded the Brouwer Medal (1993), the Knuth Prize (1999), the Bolyai Prize (2007), and Hungary's Széchenyi Grand Prize (2008). He received the Advanced Grant of the European Research Council (2008). He was president of the International Mathematical Union between 2007 and 2010.
He is member of the National Academy of Sciences (US), foreign member of the Royal Netherlands Academy of Arts and Sciences (2006) and Royal Swedish Academy of Sciences (2007), honorary member of the London Mathematical Society (2009), fellow of the American Mathematical Society (2012). Lovász is listed as an ISI highly cited researcher.