‹ Back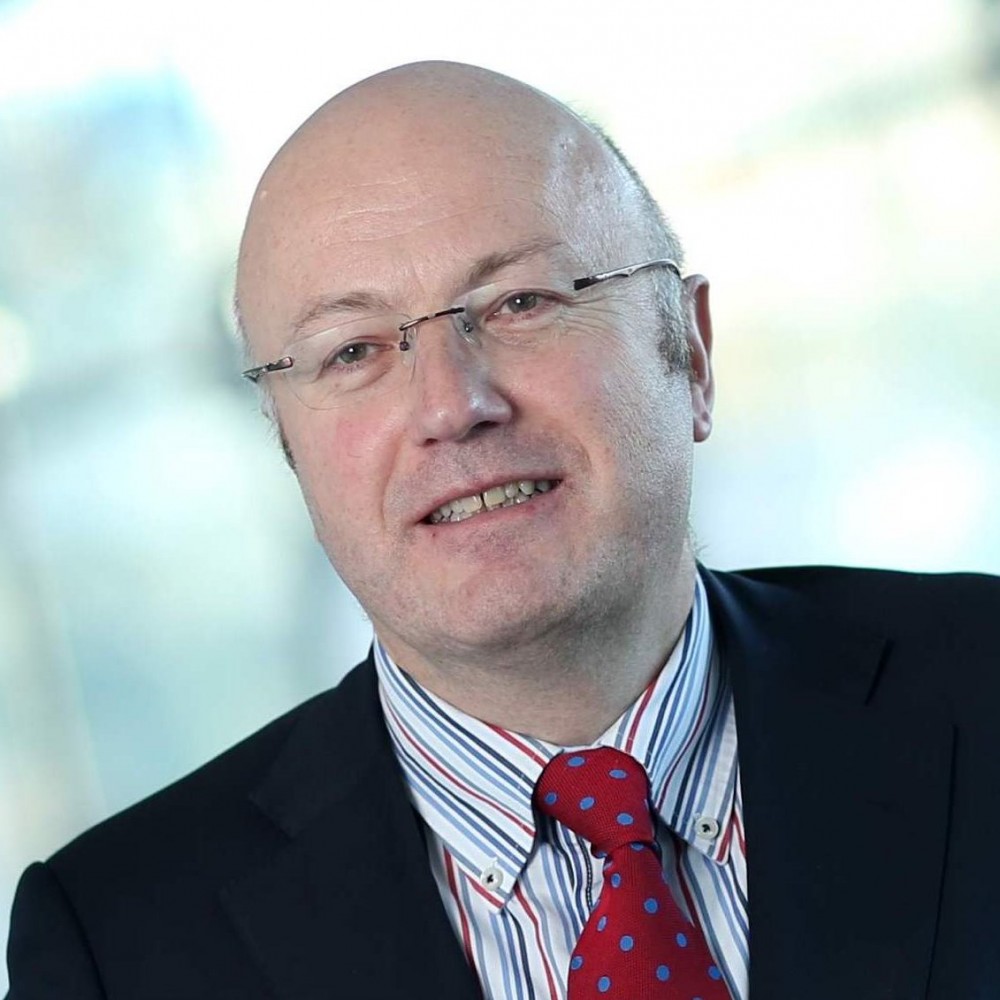 Professor Mark
Ferguson
Director General SFI and Chief Scientific Adviser to the Government of Ireland, Science Foundation Ireland
CV
Prof.Mark Ferguson … (
more
)
Prof.Mark Ferguson
Director General, Science Foundation Ireland and Chief Scientific Adviser to the Government of Ireland
Professor Mark W.J. Ferguson commenced as Director General of Science Foundation Ireland in January 2012 and as Chief Scientific Adviser to the Government of Ireland in October 2012.  Previously he was Professor in Life Sciences at the University of Manchester (since 1984) and co-founder, CEO and Chairman of Renovo Group plc (1998-2011).
He is the recipient of numerous international research awards including the 2002 European Science Prize (jointly), and is the author of 327 research papers and book chapters, 60 patent families and author / editor of 8 books.
Mark graduated from the Queens University of Belfast with degrees in Dentistry (BDS 1st class honours), Anatomy and Embryology (BSc 1st class honours, PhD) and Medical Sciences (DMedSc), holds Fellowships from the Royal Colleges of Surgeons in Ireland (FFD), and Edinburgh (FDS) and is a Founding Fellow of the UK Academy of Medical Sciences (FMedSci).
He is a member or Fellow of a number of learned Societies, and was made a "Commander of the British Empire" (CBE) by the Queen in 1999 for services to Health and Life Sciences.
Abstract
Abstract:
I will consider Science for Peace under three broad headings.  First the US-Ireland collaborative… (
more
)
I will consider Science for Peace under three broad headings.  First the US-Ireland collaborative research programme which came out of the peace process in Northern Ireland.  Second, a historical perspective illustrating how science has contributed significantly to peace by material improvements in the three scourges of the ancient world, namely; famine, plague and economic war.  I will illustrate the extraordinary international cooperation between pharmaceutical companies, biotech companies, academic researchers, government research funders, philanthropic research funders, NGO's, in rapidly developing vaccines against Ebola.  The new knowledge based economy based largely on scientific research and innovation cannot be acquired by conventional warfare in the way that material based economic assets, e.g. gold mines, oil wells or grain fields can.  Third, I will consider how the process and understanding of science can contribute to peace.  In particular, I will explore the quantum physics concept of complementarity or duality first proposed by Robert Oppenheimer as necessary to understand and govern the natural world.