‹ Back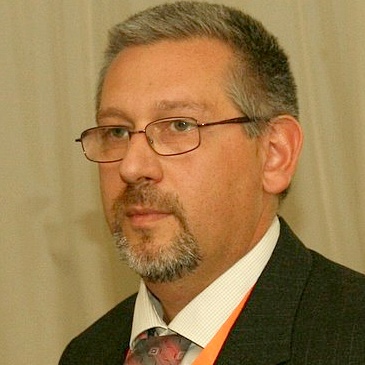 Mr. Mihail
Dimovski
Executive Director, Regional Environmental Center for Central and Eastern Europe
CV
The REC's Executive Director, Mihail Dimovski is responsible for directing the organisational… (
more
)
The REC's Executive Director, Mihail Dimovski is responsible for directing the organisational development of the REC. Mr. Dimovski has developed strategic plans for the organisation to help meet the envirionmental and sustainability challenges affecting Central, Eastern, South Eastern Europe and the EU Member States.  Mr. Dimovski brings over 18 years of experience, 15 of them at senior level, in environment and climate change policy development, with a specific focus on EU legislation and the approximation process, multilateral initiatives and milestone regional platforms in Central and Eastern Europe, the European Union and beyond. He also has demonstrated experience in fundraising, as well as in the management and implementation of  flagship initiatives and  platforms supported by various technical assistance programmes.
Before coming back to the REC he worked for the Environment Agency Austria and for leading multinational consulting companies, with a senior role in project planning, acquisition and implementation. At the REC, he was  responsible for the implementation of large regional projects and for the coordination of the Law Development, Enforcement and Compliance topic area.
Mr. Dimovski is a former member of the Executive Planning Committee of the International Network for Environmental Compliance and Enforcement (INECE) and of INTERPOL's Pollution Crime Working Group. His work is highly regarded by decision makers and practitioners in the REC's beneficiary  countries, as well as by the European Commission, the U.S. Environmental Protection Agency, the United Nations Development Programme (UNDP), the Organization for Security and Cooperation in Europe (OSCE), and other international organisations and governments that provide support to the region.