‹ Back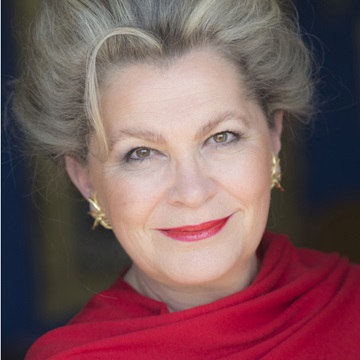 Her Excellency Katalin
Bogyay
Permanent Representative of Hungary to the United Nations, Permenant Mission of Hungary to the United Nations
CV
H. E. Ms Katalin Bogyay, FRSA, FWAAS Ambassador Extraordinary and Plenipotentiary and Permanent… (
more
)
H. E. Ms Katalin Bogyay, FRSA, FWAAS Ambassador Extraordinary and Plenipotentiary and Permanent Representative of Hungary to the United Nations, New York (2015- ) From 2009 to 2014, Ms. Bogyay served as her country's Ambassador and Permanent Delegate to the United Nations Educational, Scientific and Cultural Organization (UNESCO) and from 2011 to 2013 as President of UNESCO's General Conference. From 2006 to 2009, she was Hungary's State Secretary for International Affairs for Education and Culture, and from 1999 to 2006, Founding Director of the Hungarian Cultural Centre in London. Prior to entering government, Ms. Bogyay had a distinguished career as an international television broadcaster, film producer and writer. She is a fellow of the Royal Society of Arts in the United Kingdom and the World Academy of Art and Science in the United States. She is also an international advisor to iASK- Institute of Advanced Studies (Kőszeg, Hungary), to the Institute of Cultural Diplomacy (Berlin, Germany) as well as President of its Cultural Diplomacy and Arts programme of ICD, and steering committee member of World Science Forum (Jordan-Hungary-Brazil). The author of several books and publications, she is also a guest lecturer and speaker at universities and international conferences. Ms. Bogyay holds a master's degree in economics from Corvinus University of Budapest, and a Master of Arts in international communications from the University of Westminster, United Kingdom. She received an Honorary Doctorate of Letters from University of Glasgow, United Kingdom and an Honorary Doctorate of Social Sciences from University of Pannonia, Hungary. Ambassador Bogyay is a recipient of several high honors, like the Commander Cross of the Order of Merit of Hungary. She is married and has a son.
Abstract
Abstract:
If the powers of science, technology and innovation (STI) to grow the economy, quicken the pace of… (
more
)
If the powers of science, technology and innovation (STI) to grow the economy, quicken the pace of development, and contribute to evidence-based policy are to be fully realized, then the community of science leaders must be diverse. Consider scientist innovators: diversity among innovators increases the likelihood that the products and services created will address the needs and support development goals for all groups within a society, thus supporting sustainable peace and prosperity.
Studies in various sectors have shown that women leaders are held to higher standards than men and need to do more to prove themselves. Despite the slow, but unequivocal change, the world of science is no exception, women in leadership is still rather an exception than a rule of everyday life.
Variably, across the globe, individuals, institutions, and governments are tackling the obstacles—laws, practices, attitudes, and stereotypes—that limit women's access to and stunt their leadership in STI careers across all sectors (e.g. academia, government, private sector and industry, etc). The extraordinary members of this panel have demonstrated their talent as scientists and leaders. Join them to discuss how to foster a new generation of women leaders in STI. Topics to be discussed include:
Why do we need women leaders in various STI sectors?
What are the strategies that women in STI need to employ to increase leadership within various sectors? What policies or programs are working, where, and why? What is working in the Middle East and North Africa (MENA) region?
How does STI education need to change to be more inclusive and foster more women leaders in STI fields? How do academic institutions need to change beyond curriculum (e.g. governance and policies)?