‹ Back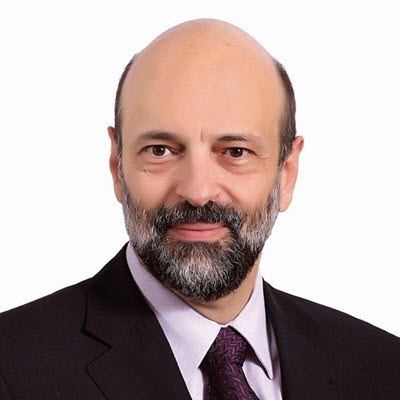 Your Excellency Omar
Al Razzaz
Minister, Ministry of Education, Jordan
CV
Dr. Al Razzaz holds a PhD in Planning with a minor in Economics from Harvard University and a Post… (
more
)
Dr. Al Razzaz holds a PhD in Planning with a minor in Economics from Harvard University and a Post doctorate from the Harvard Law School.
Dr. Razzaz held several key positions, including Assistant Professor in International Development Program and Regional Planning Program at MIT University; Country Manager, Lebanon Country Office, World Bank, with experience covering areas of private sector development and infrastructure finance; Director-General, Jordan's Social Security Corporation.
He led the national team responsible for the preparation of the National Employment Strategy; Chair of the Board of Trustees at King Abdullah II Fund for Development; and Chair of the Jordan Strategy Forum. Dr. Omar is the author of publications in refereed journals. He is currently the Chairman of al Ahli Bank.