‹ Back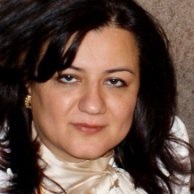 Dr Layla
Al-Musawi
Program Manager, Kuwait Foundation for the Advancement of Science (KFAS)
CV
Currently, Dr Al-Musawi is the program manager for Publicizing and Dissemination of Science &… (
more
)
Currently, Dr Al-Musawi is the program manager for Publicizing and Dissemination of Science & Technology, Scientific Culture Directorate. The program advocates scientific literacy and culture, and aims at engaging the society in STEM issues, utilizing themes of immediate relevance for every member of the society, as well as modern channels of dissemination. Layla Al-Musawi holds a PhD Degree in Biological Sciences from Albert-Lüdwig University, Freiburg im Breisgau, Germany. Her Masters Degree from The Ohio State University is in Behavioral Ecology, and a Bachelor of Science from Kuwait University is in Zoology. 
Abstract
Abstract:
Women in STEM
What is working in the MENA Region?
On 23 October 2017, KFAS, AAAS and many other partners celebrated the 10th Anniversary of Women in Science, Technology and Engineering, which over three days showcased success stories of about 50 women, from 28 countries, around the theme: "Science Empowers Women".
 Unlike the West, in many Middle Eastern and North African (MENA) countries, especially the Gulf Cooperation Countries (GCC), women's access to education and resources is essentially on a par with that of men. However, while women's enrollment in STEM fields as undergrads is high, there exists a palpable underrepresentation of women in STEM workforce, and leading positions.
It is worth noting that current trends show an increasing involvement of women leaders in MENA, which although, does not parallel the exceptionally high number of women with degrees in the STEM, it is nonetheless a positive sign of change.
 The challenge appears to be transitioning this strong interest and background in STEM at the university level to careers that build on their STEM education, and towards leadership in all sectors. Another challenge is that many of these young women have children at an early age, and therefore many paths, rather than a pipeline, to careers and leadership need to be developed and nurtured.
 The WLSTE network can be exploited to realize specific activities to foster moving more women towards leadership positions. The WLSTE +10 concluded that some Possible interventions include:
Integrating STI indicators into policy making to have an impact on the society.
Engaging the full spectrum of public endeavor in particular women and early careers.
Mobilizing regional and international networking, by moving from WLSTE Network to WLSTE initiative.
Establishing adequate environment of mentoring and leadership through partnership programs.
Promoting science communication capacity building.
Developing STEM programs for girls.