Programme
/
Scientific Cooperation and Regional Integration for the 2030 Agenda in LAC
‹ back to Programme lister
Day 2
Wednesday / 8 nov
11:30 - 13:00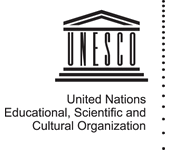 Special session:
Scientific Cooperation and Regional Integration for the 2030 Agenda in LAC
Venue:
King Hussein Bin Talal Convention Centre, Dead Sea 1 - Sea Floor
Abstract:
In line with this year's overarching theme 'Science for Peace' this session will offer ideas and solutions on how to foster scientific cooperation in the region and present CILAC as an integral space to forge and strengthen regional cooperation.
CILAC is the Open Science Forum for Latin America and the Caribbean, spearheaded by the UNESCO Regional Office for Sciences in Montevideo and supported by a number of regional partners; that set out to influence science policies and the decision-making processes in the region through the promotion of dialogue between science, politics and civil society.

Some of the areas to be addressed in this session will include, how to promote integrated approaches between countries in LAC; funding for regional research; the interface between science-policy and society; cross-learning platforms to foster smart bench-marking between countries and communities; education for science to strengthen citizenship and democracy for sustainable development in Latin America and the Caribbean.
Advancing in the 2030 Agenda for sustainable development in Latin America and the Caribbean demands new integrated, innovative approaches and regional collaboration to fully harness the potential of science in achieving the Sustainable Development Goals. Therefore, this session aims to reinforce CILAC as tool that contributes to building a sustainable future in Latin America and the Caribbean.
The moderator's approach towards promoting dialogue and exchange between the panellists of experts and the audience will be similar to one of a journalistic-style discussion.
Video: