Programme
/
Science and Archaeology: Time Travel, Technology and Change
‹ back to Programme lister
Day 2
Wednesday / 8 nov
16:30 - 18:00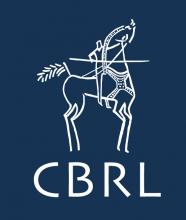 Special session:
Science and Archaeology: Time Travel, Technology and Change
Venue:
King Hussein Bin Talal Convention Centre, Dead Sea 2- Sea Floor
Abstract:
Archaeology is the study of the material remains of human resilience, adaptation, and innovation. As a discipline, archaeology sits at the nexus between the humanities, social sciences and natural sciences, integrating elements of each to reconstruct the human past in all its facets. This special session considers how human beings have responded to perennial challenges, including maintaining a food supply, and climate change.
The scientific basis of how archaeologists "know" is presented alongside the key questions and new discoveries. In recent times, archaeological methods and practice have been revolutionized through the application of scientific techniques and computational capacity. The techniques and tools are evidence-based and involve the articulation of large data sets, setting highly complex human interactions in context.
The contributions consider what the past can contribute to the present, and what archaeological science can contribute to debates and practice regarding climate change and environmental stewardship, human origins and ingenuity through time, as well as human-animal and human-plant relations.  Archaeology provides a means to communicate science and to bring "science and science-based thinking to our public and private spheres" (WSF2017 concept note).
Video: